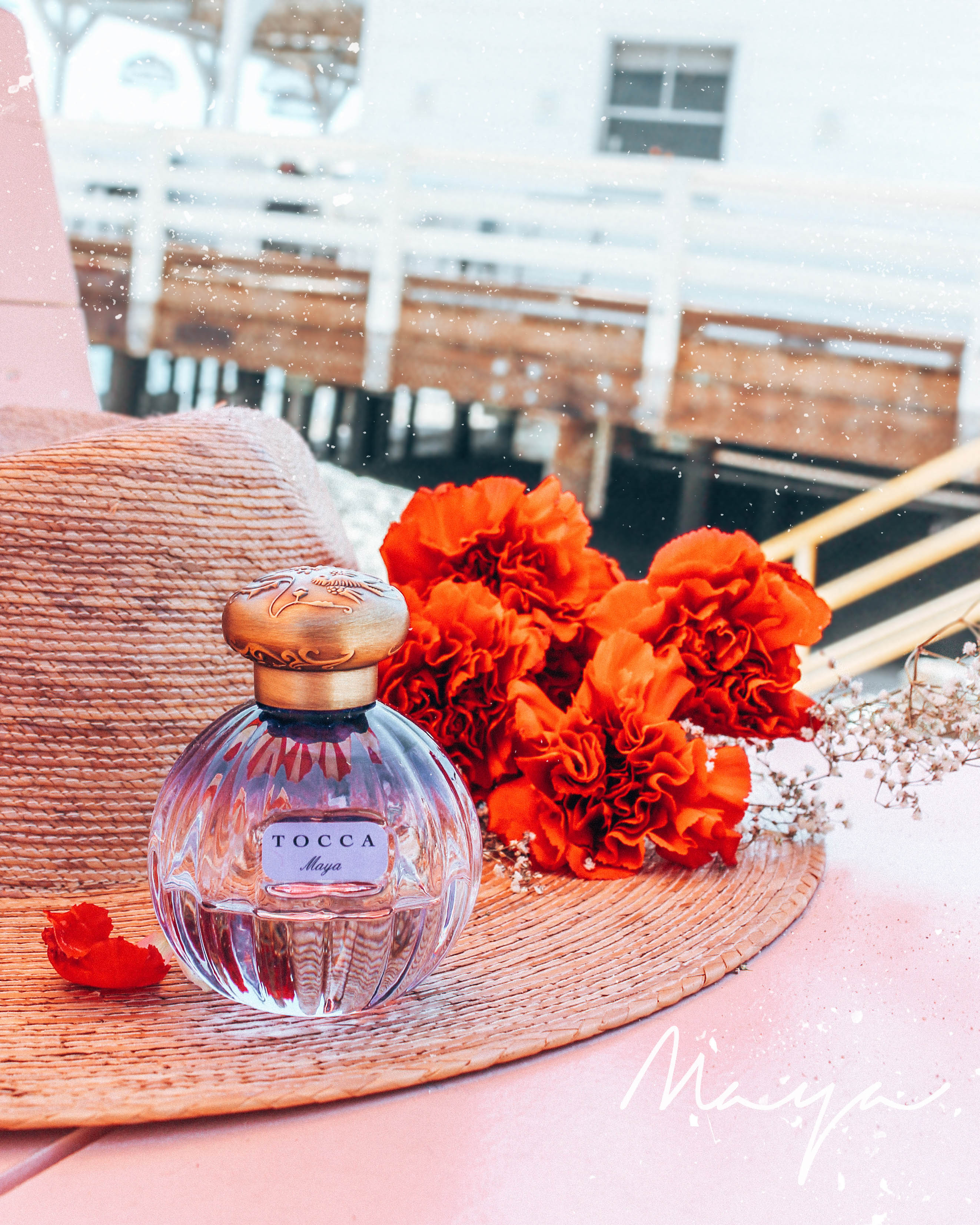 – English post – 
Let me tell you something… Every time I go to Malibu, it takes a part of my heart. Infinity ocean, windy and salty hair, sun kissing, white beaches… This is where I am bringing myself back each time I spray a little bit of TOCCA perfume on my wrist. As unique as you are, Maya has a mysterious and magical power to spread around peace and serenity.

Distinctive and confident, Maya had been created for the inspiring visionary. It exudes strength of character with a rare joining of Wild Iris, Sweet Violet Leaf and Blackcurrant. Daring is cocooned in elegance as Rose Damascena and Jasmine are wrapped with Patchouli Heart and Oakmoss, creating the ultimate expression of thoughtfulness in beauty. Once you smell it, you will fall in love and that's a promise.
"Maya is the newest member of TOCCA girls : a collection of fragrances that reflects the personalities, styles, and lives of inspirational women"
The luxurious bottle is inspired by the beauty of antique crystal. The noble color signifies wisdom and independence, the distinct characteristics of Maya's "personna". A purple and gold sleeve adorns the carton, featuring the olfactive floral notes mingled with the iconic TOCCA patterning.
I love to have a signature scent that lingers on all of my clothes. I think that this is the epitome of chic. For me, a perfume can totally change the way I feel about myself. Wearing perfume makes me feel confident and more elegant.
Behind every perfume I wear, there is always a story. And today, I found a beautiful story behind Maya.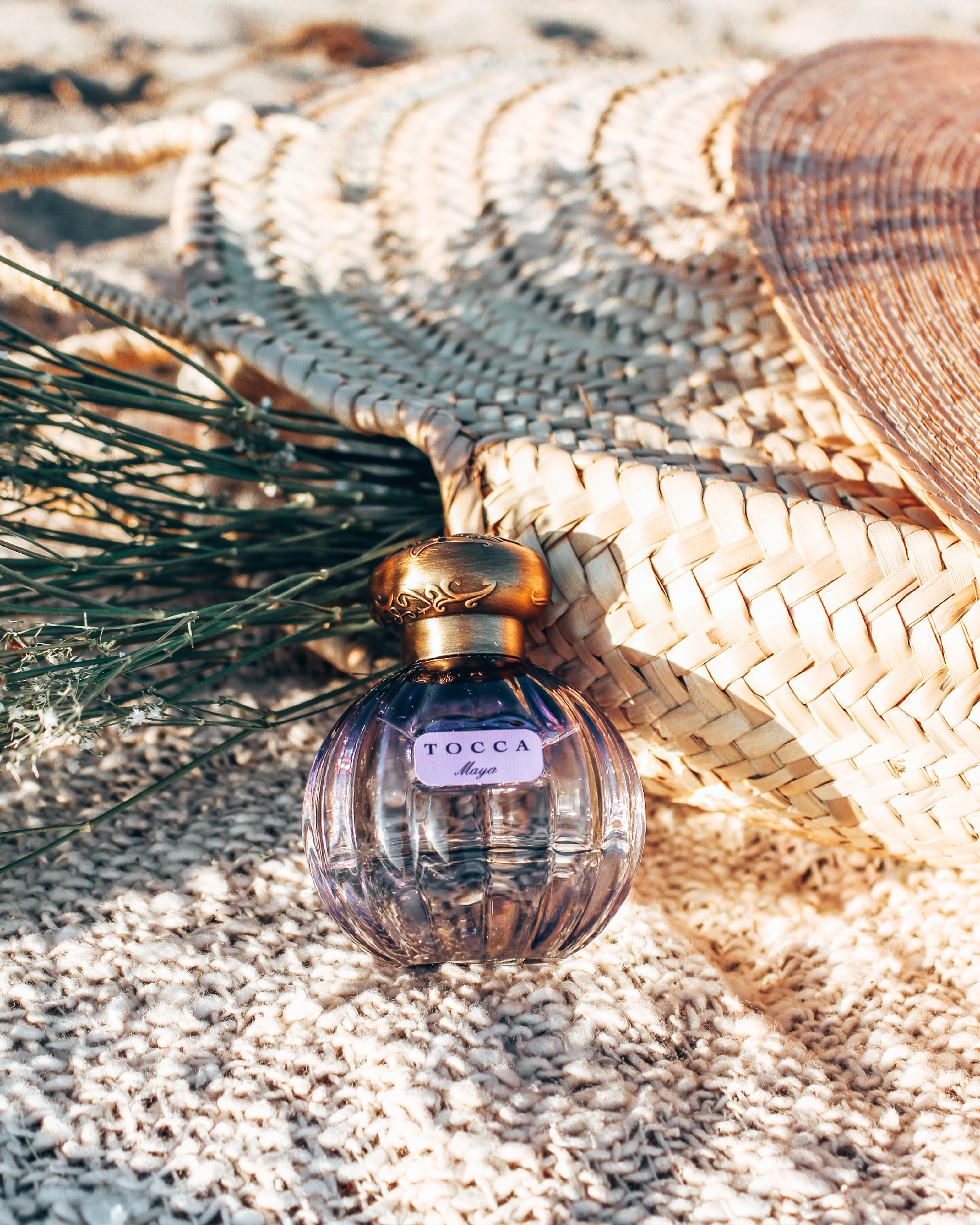 MAYA – Floral and woody: Wild Iris, Blackcurrant, Patchouli Heart, Oakmoss 
Tocca Maya is available now at Sephora, $72 for 50 ml Eau de Parfum or $25 for a 10 ml Rollerball.