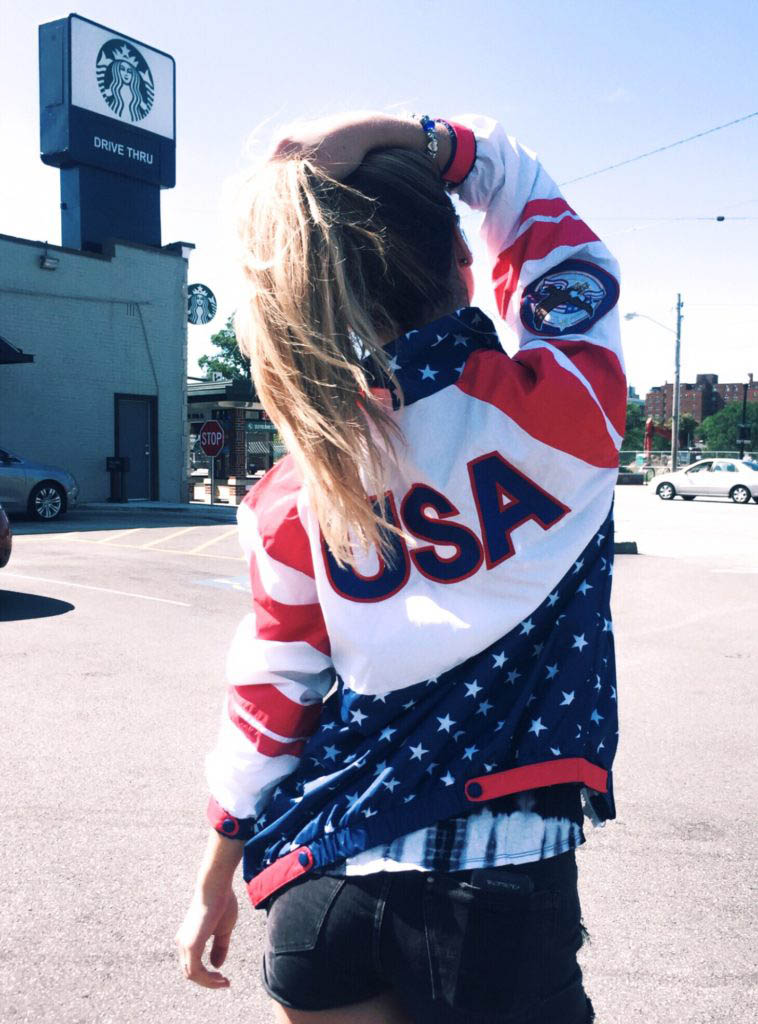 Hi guys!! I am so excited to write this article about 4th of July outfits. I am here in America for almost 3 years, but every summer I am going back to France for holidays. So this is going to be my first 4th of July in the USA and I'm so excited, especially because I will be in LA to celebrate it.
I had a crazy collaboration with the brand called @tipsyeyes and I just loved every single piece of their collection. I am probably a little too crazy about it, but honestly the clothes are just so fun! I got a perfect USA jacket that you probably saw on Instagram already (I couldn't wait to post about it) for 4th of July but also for running or walking around. There are tons of cute stuff as American swimsuit, funny tees, one piece American flag…
If you guys are looking for outfits, I would definitely recommend you to take a look at www.tipsyelves.com 🙂
Below is a selection of my favorite pieces, enjoy!
xoxo